Amateur Radio Station K8BLO
On June 25, 1978 I got my novice license in the mail. I wanted a WD8 call but I got KA8BLO. I fired up my Hallicrafters SX-28 receiver an my HT-37 transmitter, got out my new ARRL Log book and my J-38 hand key. I tuned the HT-37 into a 40 meter inverted V and with a shaking hand I called CQ. After my second call I heard KA8ATS come back to me. His name was Ken Burns and he lived two blocks behind me. I was ON THE AIR!
Over the years I upgraded to the Amateur Extra License. After getting my Extra I changed my call to K8BLO. I am a member of the American Radio Relay League and I listen to the K8KZO (147.040) and the W8VY (147.000) two-meter repeaters.
Base station's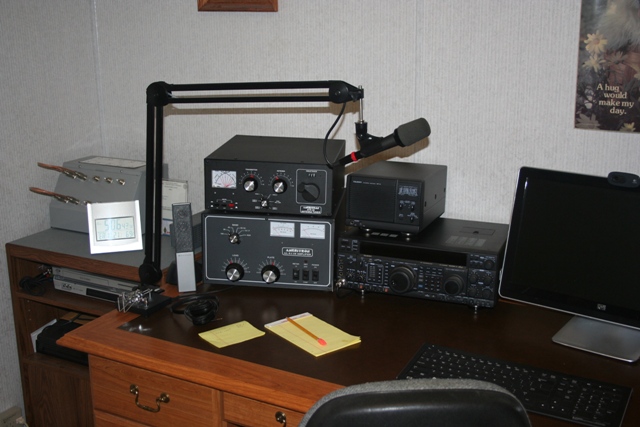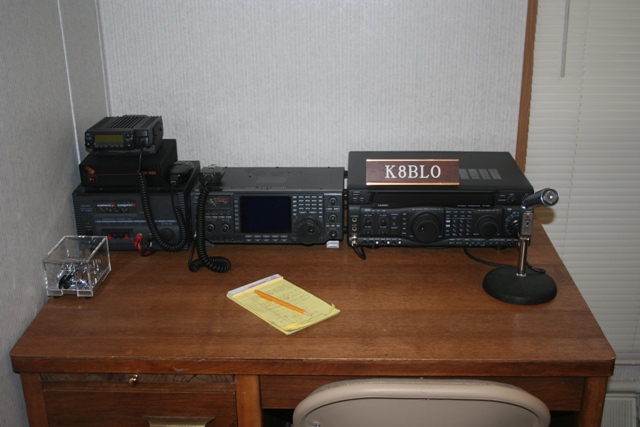 Studio A Studio B


Studio A: Left to right: Home made patch panel, Bencher keyer, Ameritron ATR-30 antenna tuner, Ameritron AL-811H amplifer with 572B tubes, Sure SM-57 microphone, Yaesu FT-1000 MP and a Yeasu SP-8 speaker.
Studio B: Left to right: Vibroplex keyer, Icom IC-207, SEC 1223 power supply, Yaesu FP-1030A power supply, Icom IC-756, Yaesu FT-920 and a Electro-Voice EV 674 mic.
Antennas
My first antenna was a 40 meter inverted V and it worked well on 40 and 15 meters. I replaced it with a G5RV when I got my General license and built a home made antenna tuner. This got me on the 80-10 meter HF bands. I used the G5RV for about 20 years before trying different antennas.

My current antennas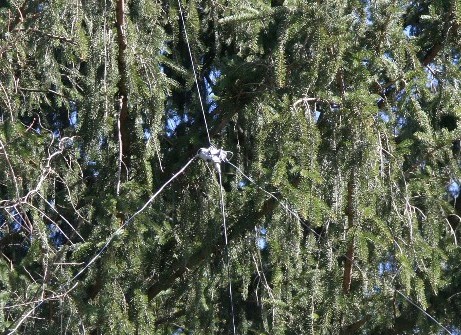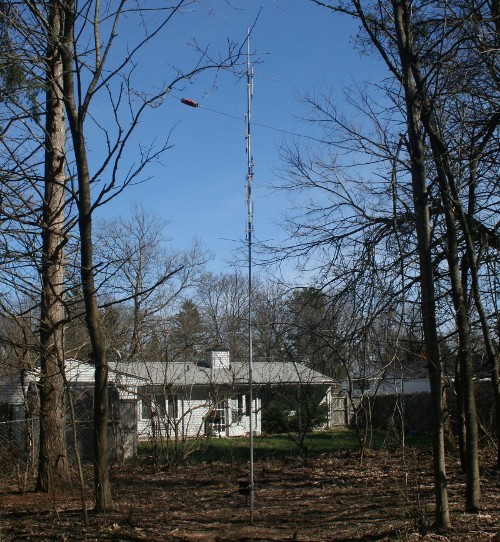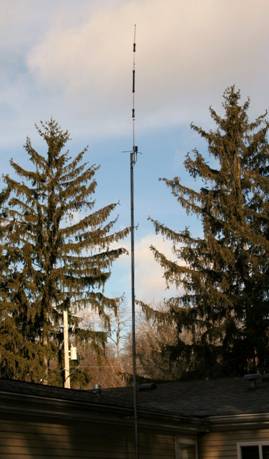 Left to right: 160-80-40 meter Alpha Delta DX-LB inverted V, Cushcraft R-7 vertical and my 2 meter 440 antenna is a Chushcraft AR 270.